PFR @ World Record Threshing Bee!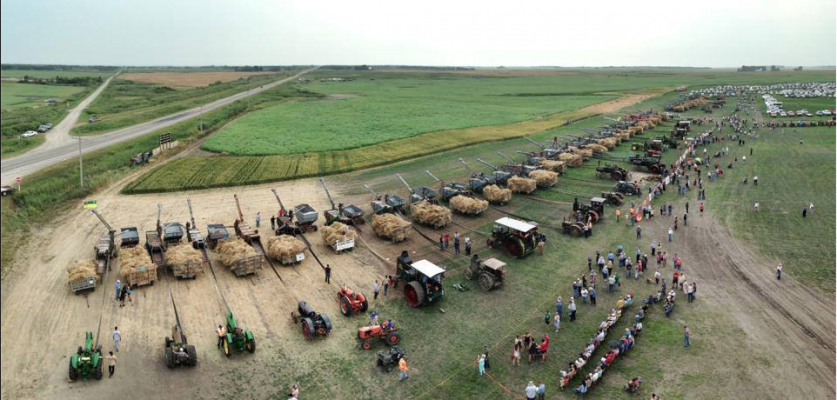 On August 24th 2013 the world record was broken for the most threshing machines operating at a single location, 41!  Prairie Farm Report was there with cameras handy capturing the event going down.  This is an aerial image taken of the whole thing about to start!
Tune in to Prairie Farm Report on The Rural Channel this fall to see the full piece.