World Equestrian Games – Week 3 Schedule!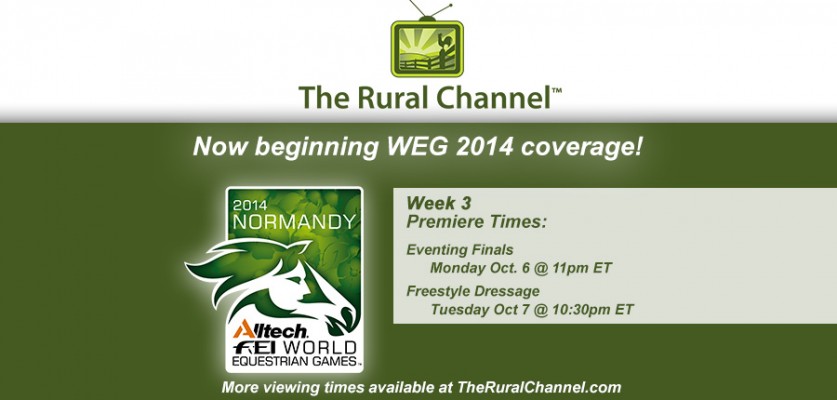 Week 3 of The Rural Channel's coverage of the Alltech FEI World Equestrian Games 2014 brings you Eventing Finals and Freestyle Dressage!   Airing info for the week are as follows: Week 3:  Beginning Oct. 6 Discipline:  Eventing Finals Premiere:  Oct. 6 – Monday @ 11pm ET/8pm PT.  Alternate Prime-time Airings:         -Wednesday/Friday – 9pm ET/6pm […]
The Rural Channel WEG 2014 Coverage Begins!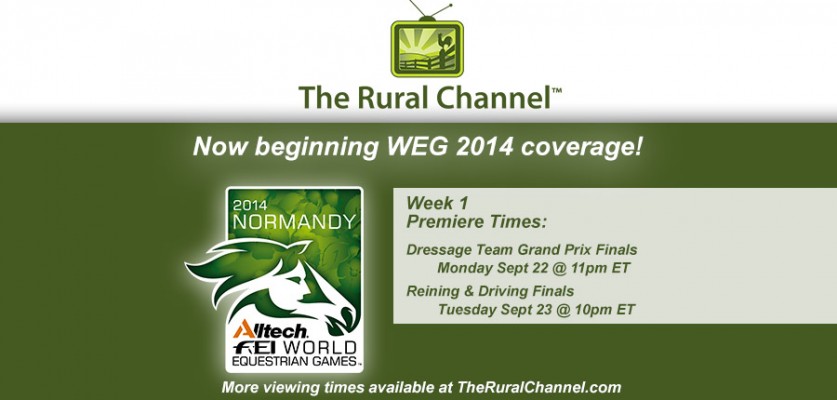 Tune in to The Rural Channel tonight at 10 PM ET to catch our first week of highlight coverage of the #WEG2014 Alltech FEI World Equestrian Games 2014!  Tonight's highlights feature the Reining and Driving Finals! Airing information and weekly schedules are available HERE. Follow @TheRuralChannel on twitter to keep up to date with […]
Day 14 – WEG 2014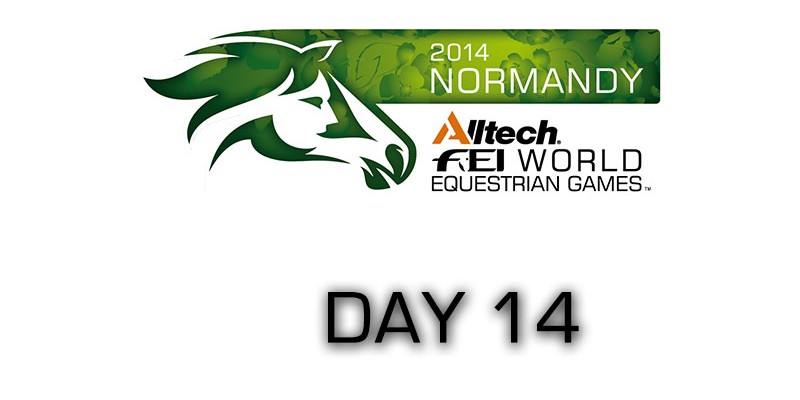 Day 14 content from the 2014 World Equestrian Games in Normandy, France! Behind The Scenes: Day 14 Preview: Day 14 Highlights: WEG Chez Philip Talk Show Episode 14:  Frédérique Cottier and Steve Hadley talk jumping with Philip ahead of tomorrow's hotly anticipated final four. Sienna went out to the hippodrome to talk to some of […]